CC DNA & CSRA
Crash Cart DNA Network Assessment & Cyber Security Risk Analysis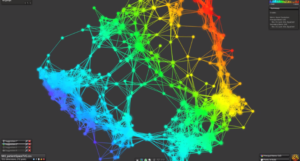 The Crash Cart DNA Network Assessment will provide you with unique visibility into the health and well being of your network infrastructure, hardware, and devices.
This includes details an end-to-end DNA view, along with a comprehensive analysis that includes network, devices, patches, warranties, software, security, and hardware lifecycles along with identifying issues that need to be addressed. The analytics and subsequent report and executive summary will provide a directive(s) with solutions needed to facilitate a clean and fully operational environment for your organization.
The directives are scientifically based on "data" derived from your network diagnostic along with: What the solutions are, Why they are necessary, and When to act.
The CC DNA provides a complete Network Assessment utilizing (1) Crash Cart per site covering a 30-Day period.
The Crash Cart is a proprietary micro server (SEE ATTACHED) built to provide onsite data collection. Thirty (30) days initiates upon installation of the device. Monthly Monitoring combined with a manage, monitor, support and secure initiatives will mitigate disruption, reduce the network load and centralize management activities in a proactive environment.
FIVE PILLAR ASSESSMENT
Crash Cart Deployment: This is the on-site deployment of a small, proprietary server approximately half size of a PC Tower (Small Footprint). This provides access to the network and agent deployment. Deployment of the "Agent" (Software) that allows data collection on the health of the entire network.
Data Collection Ten day run to compile data.
Analytics Five day run to decipher data and develop the report on the network.
Comprehensive Report Extensive report provided to you and client based on the data and analytics.
Solution(s) Critical path issue(s) that need to be addressed with:
Timeline for solution
Cost(s) for budgeting
• A directive on how to proceed
ASSESSMENT INCLUSIONS
You will be provided with a dedicated team of Senior Level Systems Engineers and Cybersecurity Analysts specifically to your organization.
This proposal will cover up to 1,000 discoverable devices (PCs, servers, printers, etc.)
The proprietary hardware and software installation can be performed both on-site or remotely with assistance as needed from client IT staff.
The proposal will cover one client site, one subnet, and any visible devices with an IP address at one geographical location. Additional crash carts required for additional subnets.
On-site servers, workstations, and laptops (devices specific to on-site usage).
On-site technical contact information of the appropriate parties.